Turmeric Mask Stick, Detox Clay Face Mask, Reduce Acne and Scars Mask, Boosts Circulation, Skin Brightening Mask Stick, Deep Clean Pore
Orders ship within 5 to 10 business days.
Hoorey ! This item ships free to the US
Turmeric is believed to help in the revival of skin cells giving the skin a glowing and lustrous appearance. A turmeric face mask with Vitamin C+E, coconut oil, sweet almond oil, and aloe vera are ideal for this purpose. The turmeric face mask has a quick fix solution for your dull and tired-looking skin. The organic and antioxidant properties of turmeric will give you the glowing, radiant and youthful, and even complexion skin that you wish for!

ACNE SCAR TREATMENT: Dermaxgen Turmeric face mask helps treat and prevent acne by removing toxins and excess oils. Pure organic ingredients combined with turmeric, will help you eliminate all the unwanted scars on your face. It also includes skin-soothing ingredients to help heal skin, fight against pimples, and diminish acne scars. Its mineral rich active compounds help to heal wounds, calm breakouts. It can decrease the appearance of acne, and repair the acne scars.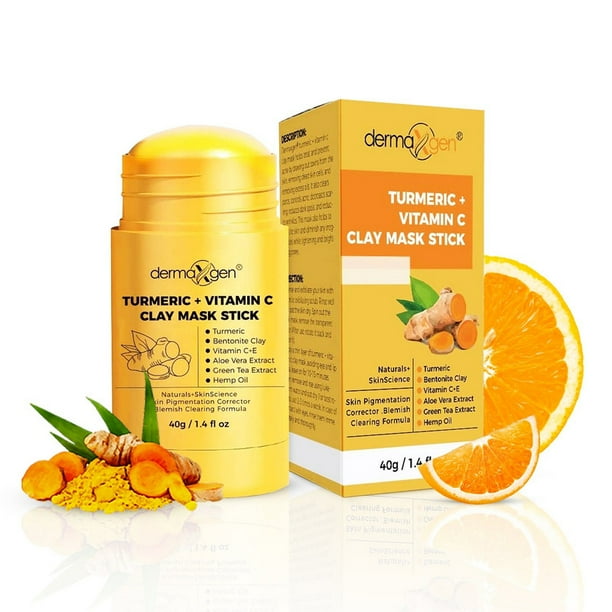 NATURAL INGREDIENT: Dermaxgen turmeric face mask essential for your skin protection from these harmful sun rays. Turmeric combined with natural ingredients antioxidant properties helps skin's elasticity & wrinkles. Organic face mask to Revitalise, Radiant glowing & Promote Skin Cell Renewal. These are all-natural ingredients and do not usually cause any side effects.
ORGANIC TURMERIC: Dermaxgen Turmeric Face Mask perfect healer for your skin, turmeric is also believed to have healing properties for wounds. It can be applied on cuts and blisters to get some relief from pain. People also use turmeric milk for boosting immunity. So, now you know how magical this yellow powder ingredient is for you. Turmeric helps supple and soften the appearance of discoloration, pigmentation, and sun damage while also working to diminish the aging.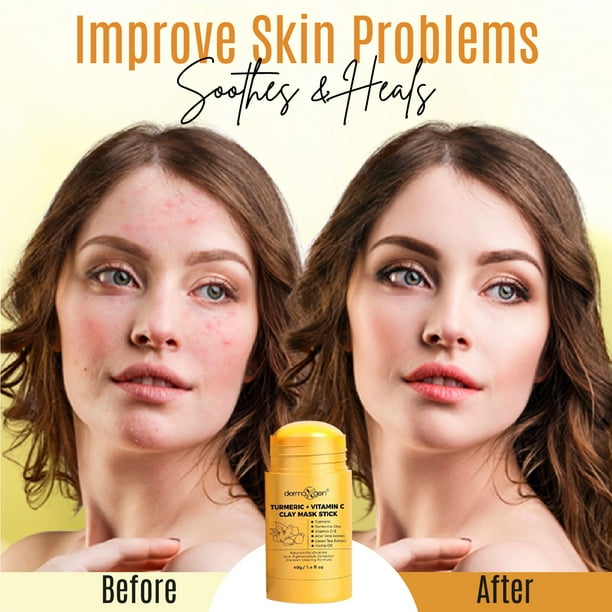 DETOXIFIER AND PORE CLEANSER: Dermaxgen Turmeric Face Mask, antioxidizing ingredients remove any facial oil, toxins, and dead skin cells from the pores forms a protective layer on the skin for an extra layer of defense. Bentonite and Kaolin clay in our mask prevents the pore-clogging and leaving the skin refreshed and youthful. Best treatment reducing acne & hyperpigmentation, and giving the skin a radiant glow & even complexion. It soothes & heals the stressed-out skin from inside & out.